On-demand Accelerator courses
Digital Marketing Fundamentals Accelerator
Build
your digital and tech skills​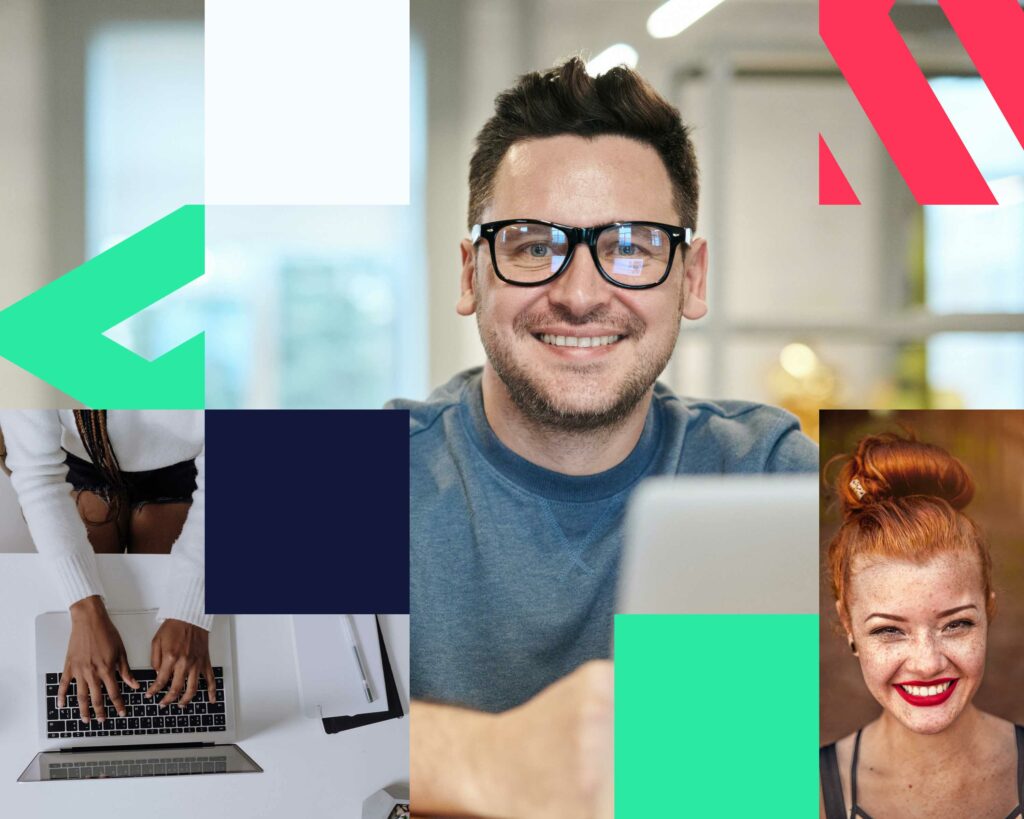 Online presence has never been more important, and businesses of all types are looking to improve their digital expertise and expand their online footprint. Grow your knowledge of digital marketing with the Digital Marketing Fundamentals Accelerator, and take your new skills into any marketing role to deliver measurable impact from the start.
This course is suitable for entry level roles, or individuals looking to upskill, or retrain and transition to new roles. 
Content Creation
This module covers the rise and significance of content marketing, and the importance of planning, creating and measuring content. Content marketing is the process of creating valuable, relevant content to attract, acquire, and engage your audience.
Social Media Platforms
During this module, you'll learn how different platforms can play a key part in your online marketing success. We will cover the advantages of social platforms including Facebook, Instagram, Snapchat, Twitter and LinkedIn, plus YouTube, TikTok and Buffer, and provide you with tips and training to improve your business's social presence.
Social Media Objectives
Learn more about a range of social media platforms, including Facebook, Instagram, Snapchat, Twitter and LinkedIn, and how each platform can help you achieve different business goals.
Engaging Content
During this module you'll find how to communicate through a different angle other than just selling and displaying products and services. We will cover how you can deliver information and add value through high quality content that interests and engages your audience, and builds relationships to turn them into new and loyal customers.
The Importance of Brand
Apple is more than a phone, Coca-Cola is more than a drink, Starbucks is more than a coffee. We interact with these products, and they provide experiences, so we buy them with that experience in mind. In this module we will explore why companies that create and market products aim to focus on the experience they want you to have when you make or consider a purchase.
The Product Lifecycle
Learn what the product lifecycle is and cover what the six stages of the product lifecycle are. We will also be highlighting the international product lifecycle and the cycle a product goes through in international markets.
The Customer Lifecycle
Every successful organisation knows that business is about more than generating a one-off sale. The best companies build strong relationships, leading to customer loyalty that equates to a higher customer lifetime value – meaning, these customers are going to stick around for a while. Therefore, they enter the customer lifecycle.
Mobile Marketing
Learn more about the rise of mobile marketing, and how billions of people who access the internet through mobile devices interact with businesses on a day-to-day basis. Aside from the astounding growth of mobile, many countries are witnessing people purchase smartphones first, bypassing PC ownership as their first means of internet connectivity.
Effective Team Working
We explore the role of effective team working in a marketing environment, and the importance of communication, collaboration and conflict resolution in the workplace.
Sequenced, on-demand course content
30-day, 24-hour access to our e-learning platform, Skills Hub
Unlimited access to online training content via PluralSight and Learning
Labs for the course duration
Certificate of Completion (supplied digitally)